Committee Volunteer Opportunities
Home
Committee Volunteer Opportunities
COMMITTEES
Committee volunteers support vital aspects of Habitat's programs. These behind-the-scenes volunteers lay the groundwork for the success of the Habitat's many initiatives. Most committees meet monthly at the Habitat office. Please
contact our Volunteer Coordinator 
for more information on how to become involved.
Finance Committee
Have financial expertize? Assist with the creation of budgets, our financial goals, and monitor and communicate our financial health to our Board of Directors. Ultimately, help us build more homes!
Marketing & Publicity Committee
Are you a writer, designer, videographer, photographer, social media guru or web enthusiast? We need you!
Family Selection Committee
Choosing our partner families is an important step in the Habitat for Humanity process. If you have an interest in dispersing, assisting with and reviewing our partner family applications, we'd love to hear from you. The family selection committee also performs site visits and plans home dedications.
Advancement Team
We're always looking for grant researchers, event planners, fundraisers, and advocate extraordinaires. Help us raise the funds to build homes, community, and hope.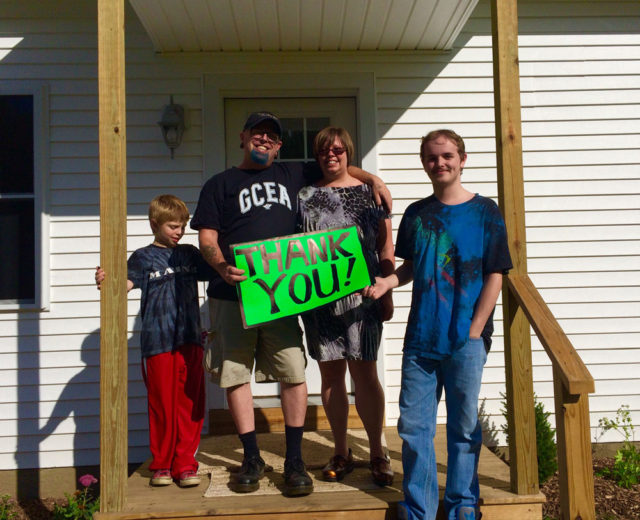 Faith Relations Committee
Cultivate our relationships with local faith-based organizations of all types, and help promote Habitat's mission at services, events, and by coordinating faith-based builds!