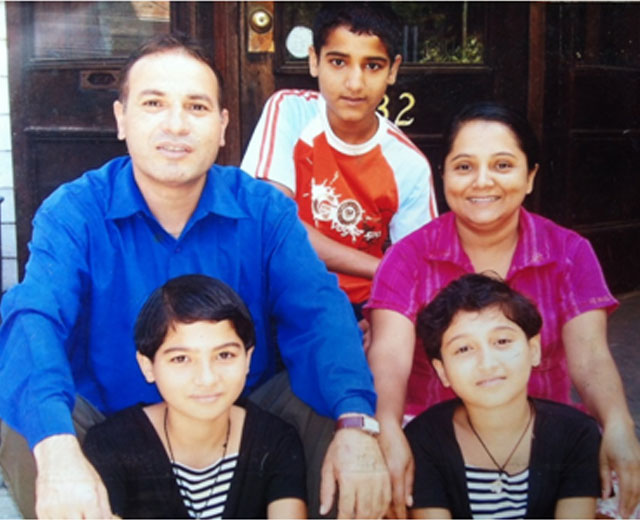 From a Refugee camp in Nepal to a Green Mountain Habitat home at Harrington Village in Shelburne
Imagine living in a refugee camp in Nepal for many years, in very tight quarters, far away from your birthplace in Bhutan and without much hope of a better life. But then imagine that you are able to move with your family to the United States, and now imagine that you are selected to become a Green Mountain Habitat for Humanity homeowner!
That whirlwind of change and opportunity has been made possible for several of our partner families thanks to you, our donors.
Shree and Chandra Regmi and their three children, son Suman, 22; and daughters Sunu, 19, and Suzen, 17, share a 2-bedroom apartment on Riverside Avenue in Burlington. Suman sleeps on the living room couch since there isn't a bedroom for him.
Chandra works at Autumn Harp in Essex, Shree has been working under a contract with IBM and Suman also works.
The Regmi family moved from Nepal in 2008 and initially moved to the Bronx, where they lived until 2012, when they moved to Burlington. Shree was amazed to find that rent in the Burlington area is the same as what they paid for their apartment in the Bronx! They had imagined that a more rural area would be less expensive and were discouraged by how expensive it is to live here.
Despite the fact that both Shree and Chandra work hard at their full-time jobs, they don't make enough to save for a down-payment to buy a house and don't qualify for a conventional mortgage. The opportunity to become homeowners through Green Mountain Habitat for Humanity was literally a dream come true. They started the process of applying for a GMH home in 2012 and will be moving into their new home in 2017.
Not only will their new home at Harrington Village have three bedrooms, so that their son will no longer have to sleep on the couch, but it will cost them the same each month for their mortgage, home owners' insurance and taxes as they currently pay for rent in Burlington!