ABOUT US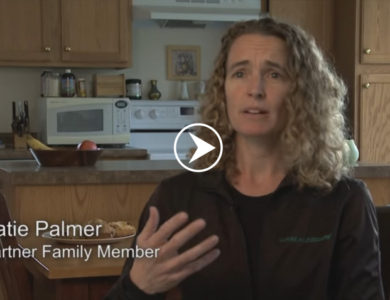 Our Mission
Green Mountain Habitat for Humanity builds simple, perpetually-affordable houses and sells them at cost, and with no down-payment, to families who are at or below 60% of the median household income, who currently live in unsafe and/or overcrowded conditions, who are able to pay an affordable mortgage and who are willing to do 400 hours of sweat equity helping to build their homes.
What We Do
Thanks to our donors, we purchase land and materials and work in partnership with volunteers to build homes for low-income working families in Chittenden County. The families purchase the homes from us with a 0% interest mortgage and those monthly mortgage payments help us to build more homes.
Board of Directors
Ted Johnson, President
Dick Shasteen, VP and Construction Chair
Deborah Beckett, Treasurer
Charlie Magill,  Past President
Julie Pierson, Secretary
Stewart Pierson, Site Selection Chair
Jennifer Hann, Family Selection Co-Chair
Elaine Lawrence, Family Selection Co-Chair
Jane Stickney, Family Support Chair
Dorothy Slack
Jacob Hinsdale
Staff
About Habitat for Humanity International
Founded in Americus, Georgia, USA, in 1976, Habitat for Humanity today operates around the globe and has helped build, renovate and repair more than 600,000 decent, affordable houses sheltering more than 3 million people worldwide.
The idea of building houses for the needy at no profit or interest on loans was first developed by Millard Fuller and the late Clarence Jordan in 1968 at the Koinonia Community in Americus, Georgia. From 1973 to 1976 Fuller and his family put principals of what would become Habitat into practice in Zaire, Central Africa, while building hundreds of houses. In 1976, the Fullers returned to the United States and formed Habitat for Humanity. Since then, Habitat has expanded to more than 1,300 towns and cities in the U.S., Canada and 57 other countries, building more than 600,000 houses.
We receive NO funding from Habitat for Humanity International and must raise all funding locally.
VERMONT AFFILIATES AND CHAPTERS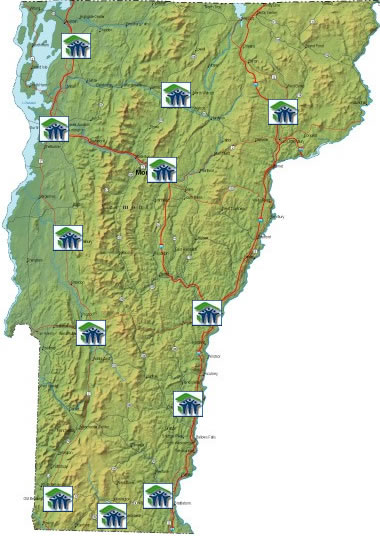 Green Mountain Habitat is an affiliate of Habitat for Humanity International and operates as an independent non-profit organization. Our affiliate includes two chapters: Franklin-Grand Isle Habitat and Lamoille County Habitat. Each chapter has their own board of directors, raises funds independently, and decides on their own projects yet seeks advice and support whenever needed. Collectively, we work to alleviate poverty housing for our most vulnerable neighbors.
Together GMHfH and our chapters serve the entire Northwest corner of Vermont from the Canadian border in the north to the Mount Mansfield valley in the east to the Lake Champlain islands to the west. Six other affiliates serve the rest of Vermont.
Find out more about our chapters and Vermont Habitat affiliates by clicking on the map.